The best way to collect art.
Fairchain is equitable infrastructure made for a better fine art market.
Our secure digital contracts and blockchain-backed certificates of title and authenticity protect collectors from forgeries and disputes while allowing artists and galleries to benefit from the secondary markets they create.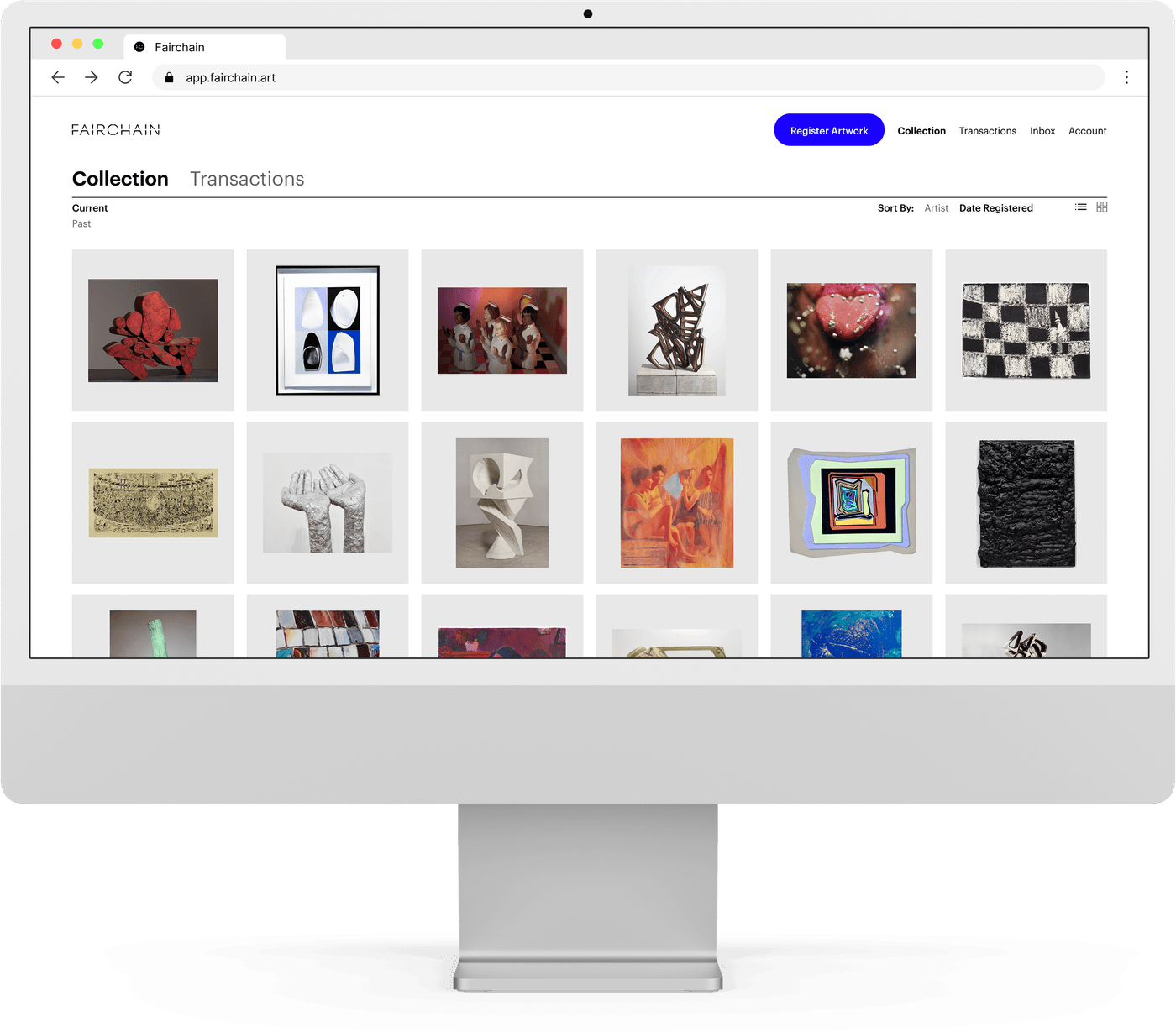 In the past few decades, the contemporary art market has seen an explosion of growth, yet, its ways of doing business haven't kept up. Without a clear framework for transactions, artists, galleries, and collectors are forced to take on more risk and operate on speculation.

Fairchain offers a better way of doing things.
Connecting artists and collectors.
The partnership between artist and collector in building a creative legacy too often goes unacknowledged. Fairchain makes this partnership official. Not only by building a common framework for trust between all parties to a transaction, but also by aligning interests through equity participation and community.






Transaction technology, down to a fine art.
Explore all the ways Fairchain makes collecting and selling art better for everyone.
Blockchain-backed proof of ownership
Our secure digital certificates of title are hashed on the blockchain, guaranteeing an artwork's authenticity into the future. This allows artists, galleries and collectors to sell and collect with ultimate peace of mind.
‌‌Career-changing resale commissions for artists
With Fairchain's proprietary sales contracts, artists and galleries can establish a resale commission rate for their artwork that allows them to maintain an economic stake in every future sale of the work.
Fast and seamless transaction processing
Close sales faster, and more securely than ever. Collectors know when the work is theirs, and galleries can say when a work is spoken for. Fairchain users can accelerate sales via built-in ACH, credit, wire, and WeChat payment processing, via Stripe.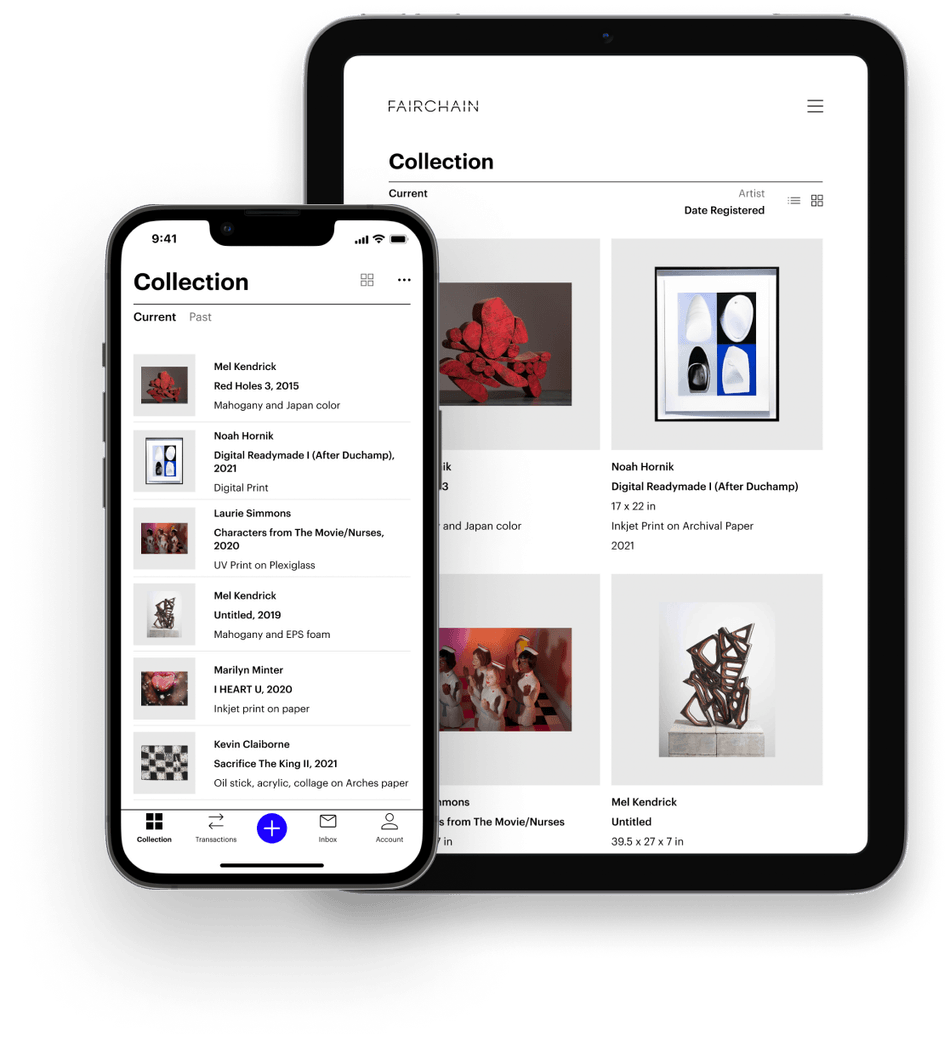 Collecting art through Fairchain helps artists establish critical revenue streams so they can make a better living off their art. Plus, every secondary purchase endows the Fairchain Fund for Working Artists – a 501(c)(3) nonprofit dedicated to providing grants to the artistic community.
"Fairchain is necessary. It's named for what it is. It treats everyone fairly. It's peace of mind. You can trust it enough to get on with other things. It's that simple."
Over 150 artists have used Fairchain certificates to secure and protect their creative legacy, including…
A.K. Burns
Alex Katz
Alteronce Gumby
Amanda Valdez
Avery Wheless
Chella Man
Dalton Gata
Derrick Adams
Duke Riley
Eric Fischl
Ethan Cook
Ferguson Amo
Ferrari Sheppard
Helina Metaferia
Idris Salaam
Jenna Pirello
Jewel Ham
Joel Gaitan
Katherine Bradford
Kevin Claiborne
Knowledge Bennett
Kyle Staver
Laurie Simmons
Leon Xu
Lizzie Zelter
Loc Huynh
Lydia Baker
Madeline Donahue
Marilyn Minter
Moya Garrison-Msingwana
Omari Douglin
Richard Serra
Richard Tinkler
Ronan Day-Lewis
Sarah Thibault
Sondra Perry
Stanley Whitney
Tomokazu Matsuyama
Turiya Adkins
Wardell Milan
Ya Chin Chang
Yowshien Kuo
Yuri Shimojo
Z Behl
And more...